Buying a new or a used car should be an enjoyable experience. But sometimes your expectations of how the process should work don't measure up to reality. One of the reasons for this is that many people have misconceptions about the car-buying process, many of which are little more than "urban legends" that have cropped up over the years.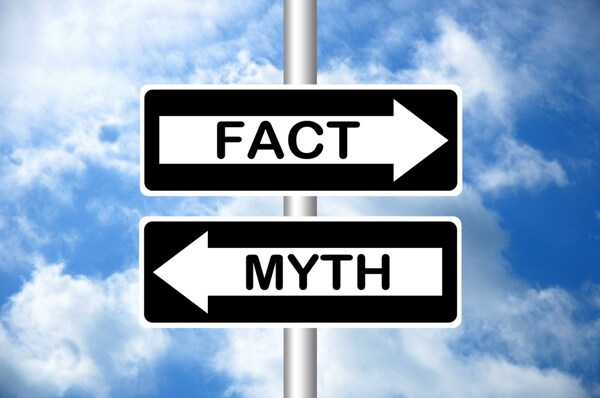 ?
We at the McCarthy Auto Group of
auto dealerships in Kansas City
believe it's important to provide you with information you can use to make your car-buying experience with us a positive one. That's why we've put together the following list of the top five car-buying myths, so that you can be an informed consumer when buying a new or used vehicle.
Myth #1: Visiting the dealership on a rainy day or holiday equals better deals.
Some people think that inclement weather or holidays provide extra sales motivation. Not true. Our salespeople at McCarthy Auto Group are always motivated to get you the best deal; regardless of the weather or holiday season.
Myth #2: You can get a better deal if you don't tell the salesman you want to lease.
Wrong. Leases are not treated any differently than purchases from the sales perspective. Regardless of the financing package, the dealership knows its profit margin and how much it can discount the vehicle. Be upfront with your salesperson and they'll do a better job for you.
Myth #3: It's cheaper not to finance through the dealership.
Most dealerships work with multiple lenders and therefore have a variety of ways to get you financed at a competitive rate. You can also take advantage of
manufacturer incentives
that other banks can't offer.
Myth #4: It's best to wait until you've already negotiated the final price to mention you have a trade.
Waiting to disclose that you have a trade-in (called "parachuting") until the end just slows the process down, since the dealer will still have to inspect and value the trade. It's better to be upfront so the sales staff can do a better job of serving your needs and getting you the best deal.
Myth # 5: Extended warranties and other services are a scam.
Dealerships offer a wide range of optional warranties and protection packages, such as road hazard insurance. It's important to note that you can choose whether or not to purchase these value-added features and you are under no obligation to do so. It's also a good idea to do some research so you can make an informed decision about warranties before you visit the dealership.
Here at the McCarthy Auto Group, customer satisfaction is our top priority. Our outstanding reputation is based on our policy of providing an honest, transparent, and straightforward car-buying experience. We want you as a repeat customer, and we want you to recommend us to your friends and neighbors. That's why it's in our best interest to ensure that you have a positive and pleasant experience no matter which of our car
dealership locations
in the Kansas City area you visit.
Source:
http://blog.caranddriver.com/dealing-in-myths-debunking-common-car-buying-advice/