The Car Care Council, a national non-profit organization dedicated to informing and encouraging the public about the importance of regular automotive maintenance, has proclaimed the month of April as "National Car Care Month."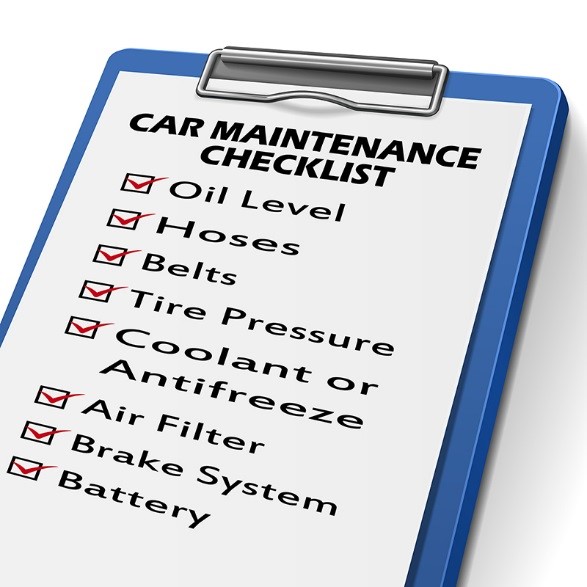 Twice a year, in April and October, the organization spotlights the importance of properly maintaining your vehicle with the slogan "Be Car Care Aware." The spring and fall are the two periods of the year when the weather starts to change. So April and October are ideal times to ensure that your car is ready for the different driving demands that come about when the seasons change.
The McCarthy Auto Group family of new car dealerships in Kansas City encourage you to take stock of your car's maintenance during National Car Care Month. Our conveniently located auto repair shops near Kansas City, Marshall, MO and Sedalia, MO are ready to handle all your automotive needs, including such regular car maintenance items as oil changes, brake jobs, and tire rotations.
In support of National Car Care Month, our ASE-certified McCarthy Collison Center automotive technicians offer the following checklist of 10 key things you should do to ensure that your car is running properly, safely, and efficiently.
1. Wiper Blades
The change of seasons means the likelihood of wet or inclement weather. Rain or shine, it's a good idea to check your windshield wiper blades and replace them if necessary. Look to see if the rubber is separating from the blade arm, or if the rubber feels stiff rather than soft and pliable. Turn on your wipers and see if they cause streaks or "chatter" across the windshield.
2. Hoses & Belts
Your car's engine generates a lot of heat, and this ultimately wears down important engine parts like rubber hoses and belts. Inspect these when the engine is cold. Look for weak spots or bulges in any hoses. Also check around where the hoses connect to the engine block and the radiator, looking for any corrosion or cracking. Check to see if any of the belts show signs of cracking or slick spots that could signal they are wearing out.
3. Battery
Your car's battery may have survived the cold Kansas City winter, but now that the weather's warming up is when you should check it, as temperature swings can shorten its life. Examine the battery posts, looking for any corrosive buildup. Remove the cables from the terminals and clean off the corrosion with a stiff wire brush. You can purchase small round felt disks from an auto supply store and place them on the terminals before replacing the battery cables. A chemical in the disks helps to cut down on corrosion. You should also have your electrical system checked at one of our McCarthy Auto Group auto repair facilities in Kansas City if your car is becoming harder to start or you suspect any electrical issues.
4. Brakes
Open the hood and check the plastic brake fluid reservoir to see if it needs filling. If it does, always use a clean, unopened container to avoid contamination. When driving your car, look for signs of brake wear such as a "mushy" feeling, a pulsing sensation, or any unusual noises. Brake pads usually make a constant warning sound when they soon need replacing. If you suspect brake problems, we encourage you to take your vehicle to one of our McCarthy Auto Group's auto repair shops and have our techs inspect them. Your safety could depend on it.
5. Tires
Along with your brakes, tires are essential to your vehicle's safety. Worn tires won't grip the road effectively, especially in wet weather. An easy way to check to see if you have enough tire tread left is to take a penny and put it upside down into the tread. If you can see the top of Lincoln's head, you may need to start shopping for a new set of tires. Also, if your car pulls to right or the left you may need an alignment. Misalignment will cause the tires to wear unevenly affecting ride and handling. It's also important to look for any cracks and gouges in the tire's sidewall that could signal the need for replacement. The change in weather temperature also affects tire pressure, so you should check your tire's pressure at least once a month. You can find the recommended tire pressure on sticker inside of the driver's-side door, or by consulting your owner's manual.
6. Power Steering & Windshield Washer Fluids
These are two other important fluids you can easily check yourself. If you need to add power steering fluid, use a clean unopened container. You can also buy windshield washer fluid that's specially formulated to remove bugs and grime from your windshield.
7. Oil & Transmission Fluids
Regular oil changes are a must. Dirty oil can cause a buildup of sludge and even damage your engine's internal moving parts. It's easy to check your oil level and oil quality. If the oil on the dipstick looks dark and dirty, you probably need to have the oil changed. Consult your owner's manual for the correct oil change interval and to learn what type of your oil your engine takes. You can added a little bit of oil yourself between oil changes if you need to. Your owner's manual will also tell you the proper way to check your car's transmission fluid.
8. Engine Coolant
The spring and fall are ideal times to check your engine coolant. Always do this when the engine is cold to avoid injury. Look at the plastic reservoir next to the radiator and check the coolant level. Use the correctly formulated coolant for your make and model and fill accordingly being careful not to overfill. Your owner's manual will tell you what coolant to use.
9. Headlights, Turn Signals & Tail Lights
Walk around your vehicle and make sure all of your lights are working properly. Activate your turn signals and have someone depress the brake pedal so you can see if your brake lights are functioning correctly. If you notice that the plastic headlight lenses are cloudy, you can either polish them yourself with an off-the-shelf product or have them professionally revitalized to like-new clarity at one of our McCarthy Auto Group service centers. We can also replace halogen headlight bulbs if you don't feel comfortable removing the headlight housing and doing it yourself.
10. Air Filters
Did you know that your car uses 10,000 gallons of air for every gallon of gas? The importance of clean air filters, therefore, should not be overlooked. A dirty air filter robs your engine of performance and lowers fuel economy. You should also check your cabin air filter, too. If you need assistance, please take your car to one of our auto repair shops in Kansas, City, Sedalia or Marshall, MO for inspection and replacement.
By regularly maintaining your car, minivan or truck, you'll ensure that it will keep running longer, safer, and more efficiently than if you neglect it. That's why it's always a good idea to have one of our factory-trained auto service technicians inspect your vehicle. They can recommend any service or maintenance your car may need and get you on the road again.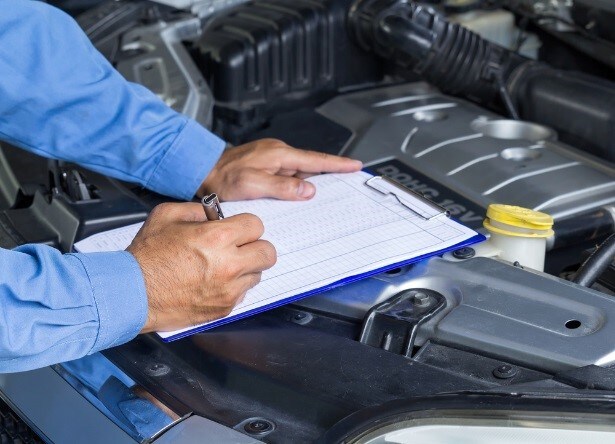 Nobody Cares for Your Car Like McCarthy
Trust your car to Kansas City's car care experts at one of our conveniently located McCarthy auto repair shops near Kansas City and in Marshall, MO, or Sedalia, MO. Our skilled technicians are factory trained, use nothing but the latest equipment and genuine OEM auto parts to keep your vehicle in "like new" condition.
Or if your car's ready to be replaced, you'll find a great money-saving deal on new cars in Kansas City. We can also help you save thousands with one of our Certified Pre-owned Vehicles for sale near Kansas City. For a complete list of McCarthy auto dealerships near you, please click here.
Sources:
http://www.carcare.org/car-care-month/
http://www.carcare.org/2013/09/five-tips-for-fall-car-care-month/
http://www.bankrate.com/finance/auto/5-easy-diy-car-maintenance-moves-for-fall-1.aspx