At the McCarthy Auto Group family of Kansas City car dealerships, we are very familiar with how cold and treacherous our Kansas City winters can be. Apart from the many hazards of driving in wintery weather, winter can also have a big impact on your gas mileage. In fact, some studies show that you may experience a 12% or more reduction in fuel efficiency during winter. There are several reasons for this. However, there are some things you can do to help to minimize the negative impact of winter weather on your gas mileage. We share some of this important tips with you here.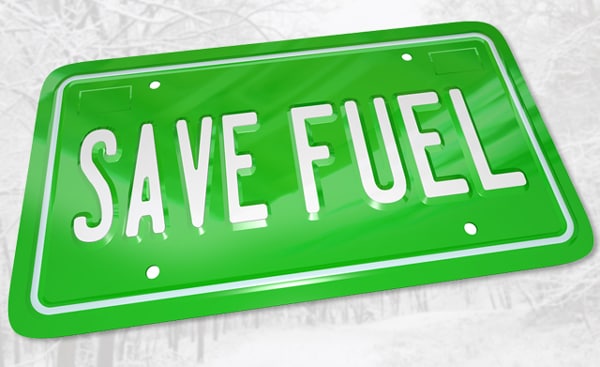 Reasons Why Gas Mileage Suffers In Winter
Your car's engine works harder in the winter. The colder weather affects the viscosity of both the oil and the transmission fluid. Thicker engine oil and transmission fluid directly affect the friction of internal moving parts, making them less efficient. You are also adding additional wear and tear on your engine the more you run it cold. You also lose tire pressure in the winter, which not only affects fuel economy but also affects handling and braking in snowy conditions.
What You Can Do To Save Gas:
Check Tire Pressure & Wheel Alignment
First of all, check the tire pressure regularly and inflate your tires to their recommended pressure. It's also a good idea to blow some air out of the tire valves and air hose to remove any moisture.
Check your car's wheel alignment. Poorly aligned wheels increase wear, affect vehicle stability especially in winter, and make your car's engine work harder.
Don't Idle Too Much
Try to avoid excessive idling. A lot of people mistakenly think that idling their car's engine is a good thing to do when the temperatures dip. The fact is, however, that warming your car up to operating temperature and then driving it is a better strategy than letting it idle for long periods. Some newer vehicles take a relatively short time to get up to a safe driving temperature. You also shouldn't drive your car when the engine is very cold, which could damage the engine and other parts.
Lose Vehicle Weight & Fill Up When It's Cold
Remove excess weight from your car. Take out heavy items from the trunk and inside the vehicle, as well as accessories such as bike racks. Get rid of snow buildup, especially around the hood air intakes to prevent windshield fogging.
Get gas when it's cold outside. Gasoline is denser in volume when it's colder. That means you can pump more gas into your tank than when the temps are warmer. Also, make sure that your gas filler cap is tightly secured.
Don't Drive Aggressively & Plan Ahead
Go easy on that lead foot and avoid quick starts. Driving aggressively not only can significantly impact your gas mileage, but it's also simply a bad idea, especially in winter driving conditions. Ease off on the gas, drive more slowly at a consistent speed, and if it's safe and you have time, go slower than the posted speed limit.
Plan out your trips in advance. Unless it's unavoidable, it's a wise idea to wait until the roads are plowed before venturing out. When you do, try to combine your trips and avoid peak traffic periods.
Use Your Garage & Check Your Vehicle
Garage your car, if possible. If you have a garage (and assuming that it's not packed with a lot of stuff), park your car in it to keep it warmer, lessening the time it takes to get it up to operating temperature.
Some other important things you can do during winter are to check the condition of your battery, inspect your car's fluids regularly, and pay special attention to your antifreeze. If that dreaded "check engine" light comes on, bring your vehicle into one of our conveniently located McCarthy auto service centers near Kansas City, and have our trained service technicians troubleshoot the problem.
Winter Savings are Heating Up at McCarthy Auto Group Dealerships
When the temperatures drop, the deals heat up at our McCarthy family of dealerships. If you are in the market for a new car, we have an incredible selection of new vehicles in Kansas City to choose from. We also have one of the largest selections of certified pre-owned cars in Kansas City. In fact, you can shop for more than 1,500 quality vehicles at our nine KC area dealerships on your computer or your smartphone from the comfort and convenience of your home. If you find a car you like, please contact a McCarthy Auto Group location near you for more details.
Source: http://www.wikihow.com/Save-Gas-During-the-Winter