At McCarthy Auto Group, our favorite time of the year is here, with warm sunshine and tasty barbecues... Here's to sweet summertime! There is no better way to make the most of the summer than by blasting your favorite tunes and letting your adventurous side have some fun with a spontaneous summer road trip. We've made it easy for you with a list of our top four road trip destinations. So what are you waiting for? Grab your travel partners, some sunglasses, and a trusty new or
used vehicle
from a nearby McCarthy dealership to let your summer adventures begin!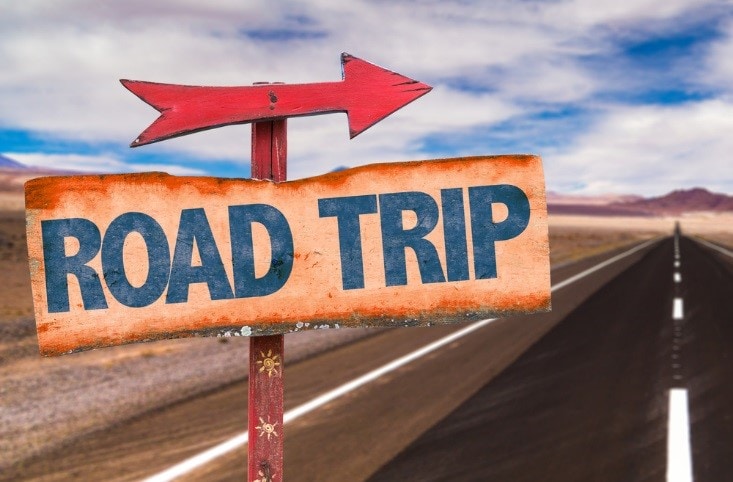 ​
Lake of the Ozarks, Missouri
If you are looking for a quick weekend getaway, stay close to home with a visit to the beautiful Lake of the Ozarks, located in central Missouri. The Lake of the Ozarks has just about everything you can think of for a perfect summer vacation. Whether you enjoy golfing, water sports, or a relaxing resort, you will be sure to find adventure at the Lake of the Ozarks both on and off of the water.
For lodging you have multiple options - whether you prefer a cabin, hotel, or bed & breakfast, there is a wide variety at the lake! Events such as farmer's market sales, wake surf lessons, and powerboat racing are offered throughout the summer and are sure to keep you entertained and interactive with other vacationers. If you feel like the lake life is calling you for a short get away, we urge you to get in your car and get excited for a road trip you'll never forget!
Downtown Chicago, Illinois
The next stop on your summer road trip list is an eight-hour drive to the wonderful and bustling city of Chicago, IL. The brutally cold winters of Chicago are now long gone, as the vibrant Windy City is ready for summer. Main tourist attractions such as Navy Pier, the Art Institute of Chicago, and Willis Tower are must-see's while you are taking in the atmosphere of Chicago life. From sunrise to sunset, downtown Chicago's bold architecture will give you that big-city feeling with tons of selections in what you choose to explore.
For fantastic shopping, Chicago's Michigan Avenue also known as "The Magnificent Mile" has tons of unique boutiques, department stores, and designer brands where you can literally "shop till you drop" from a line of stores over a mile long. While shopping and exploring the city, don't forget to treat yourself with some famous Chicago deep dish pizza, found at many Chicago's gourmet dining restaurants. Lastly, you must visit some of the extraordinary artwork pieces housed in Chicago's art galleries to complete your Chicago visit.
Nashville, Tennessee
Whether you are a country music fan or not, Nashville, TN is a lively and pleasurable visit for anybody. Known for its unique music scene and welcoming atmosphere, Nashville is a memorable road trip visit. With the nickname "Music City," Nashville's deep roots of country music are still very prominent, however, there is so much more than just country music to enjoy!
The dining scene has put Nashville on the map for their amazing restaurants but also for their frequently held food events and festivals. Park your car, walk around downtown and enjoy events such as the "Nashville Rib & Jazz Festival" or the "Nashville Originals Restaurant Week." You'll feel like a Nashville local in no time! And of course, you can't leave Nashville without a souvenir, but don't worry, Nashville's multitude of shopping neighborhoods will take care of you.
Gulf Shores, Alabama
While a refreshing pool is an excellent way to cool off in the summer, you need not be landlocked. Get in your car and take a road trip to Gulf Shores, AL to experience some salt in the air and some sand between your toes this summer. Although it's a longer drive, it is completely worth it for a peaceful day relaxing on the beach with the sound of waves crashing in the background.
The best part about the Gulf Shores is not a planned event or the crowds of people, but rather the natural outdoor fun. You can fish, hike, go out on a charter boat, or bird watch and it is all right there for you. Take a break from constantly running errands, and just enjoy the beautiful nature around you. You don't even have to leave your best furry friend behind because there are many lodging options, attractions, and parks that are pet-friendly! To us at McCarthy Auto group, that is a complete package for a great summer road trip.
Start Your Summer Road Trip Now
Wherever you decide to go for your summer road trip this summer, McCarthy Auto Group wants you to be safe and to enjoy the ride. We welcome you to visit any one of our
Kansas City car dealerships
and meet our friendly staff to ensure your vehicle is ready to go for a long road trip. It is our hope that you enjoy your summer and make the most of it, so come in to take a new or used car out for a test drive to start your summer off right! Find your
nearest McCarthy dealership location
and call or stop by today. We look forward to helping you find the best car to take you wherever your adventurous side chooses this summer.
Sources: