ave you been sifting through local KC events hoping to discover a hidden gem, only to conclude that summer is telling you to read more books? Don't do that. Put down the library card and start stuffing your calendar with some of these: 10 of the best events Kansas City has to offer this summer, compiled by your friends at McCarthy Auto Group.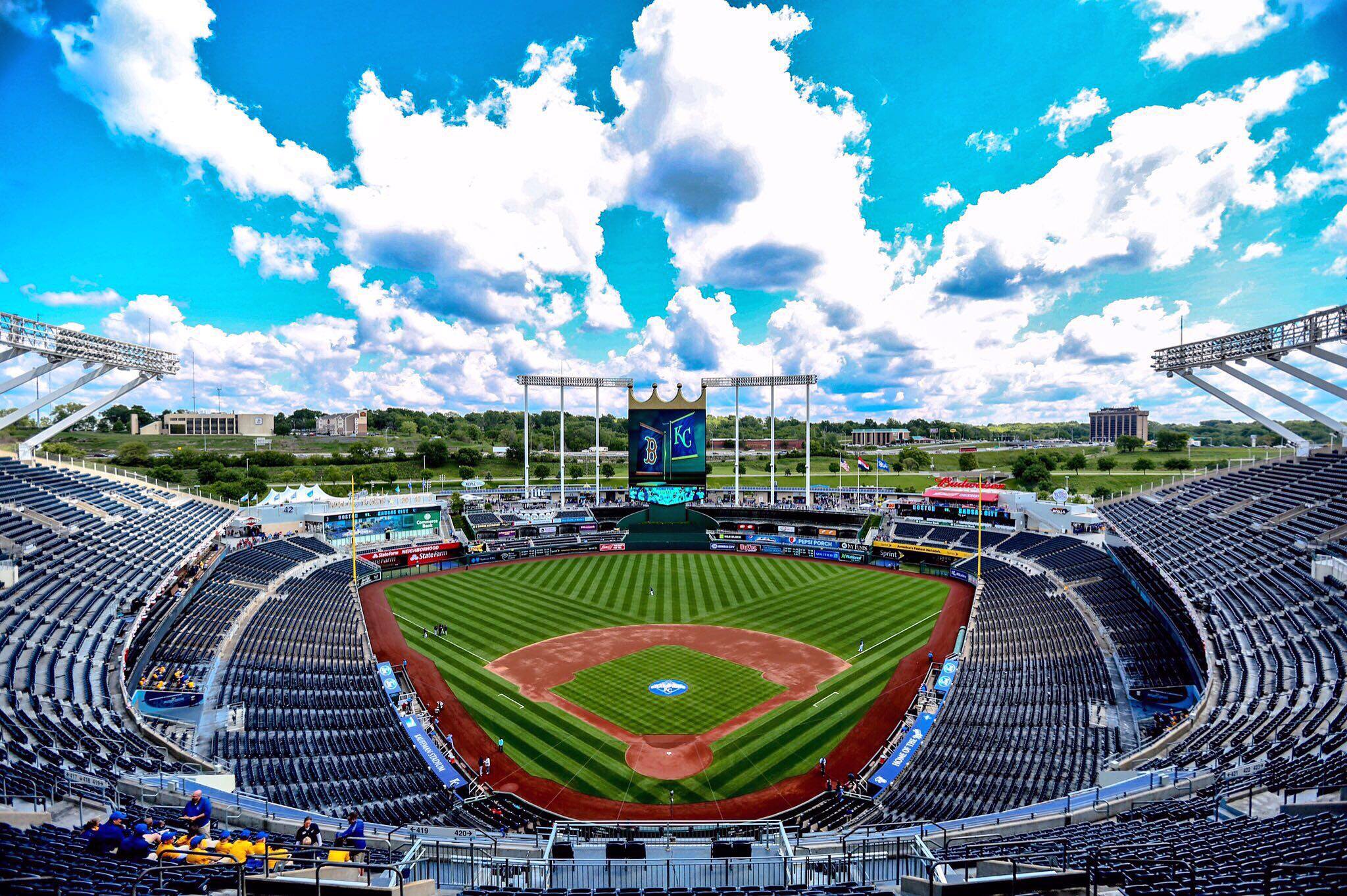 Kauffmann Stadium, aka "The K." Photo credit: Kansas City Royals Facebook Page
Location: Kauffman Stadium (One Royal Way, Kansas City, MO)
Date & Time: Thursday, May 26th, beginning at 7:15 p.m.
Who doesn't like to go to a baseball game? For over 40 years the Kansas City Royals have called Kauffman Stadium home, and now it's also home to the 2015 Commissioner's Trophy. Come support the World Champs on Buck Night (hot dogs and peanuts are $1 each) as they dismantle the visiting Sox. Tickets can be purchased here.
Location: Westport Entertainment District (Westport, Kansas City, MO)
Date & Time: May 27th through May 29th
The Westport Roots Festival has embraced the new roots music—everything from Bluegrass to Psychobilly to Neo-Traditional—movement in KC since 2013. During the last weekend of May 2016, several venues throughout the Westport KCMO district will become stages for more than 50 eclectic bands and musicians. Tickets can be purchased online here. Stay up-to-date on performance schedules by visiting the Facebook page.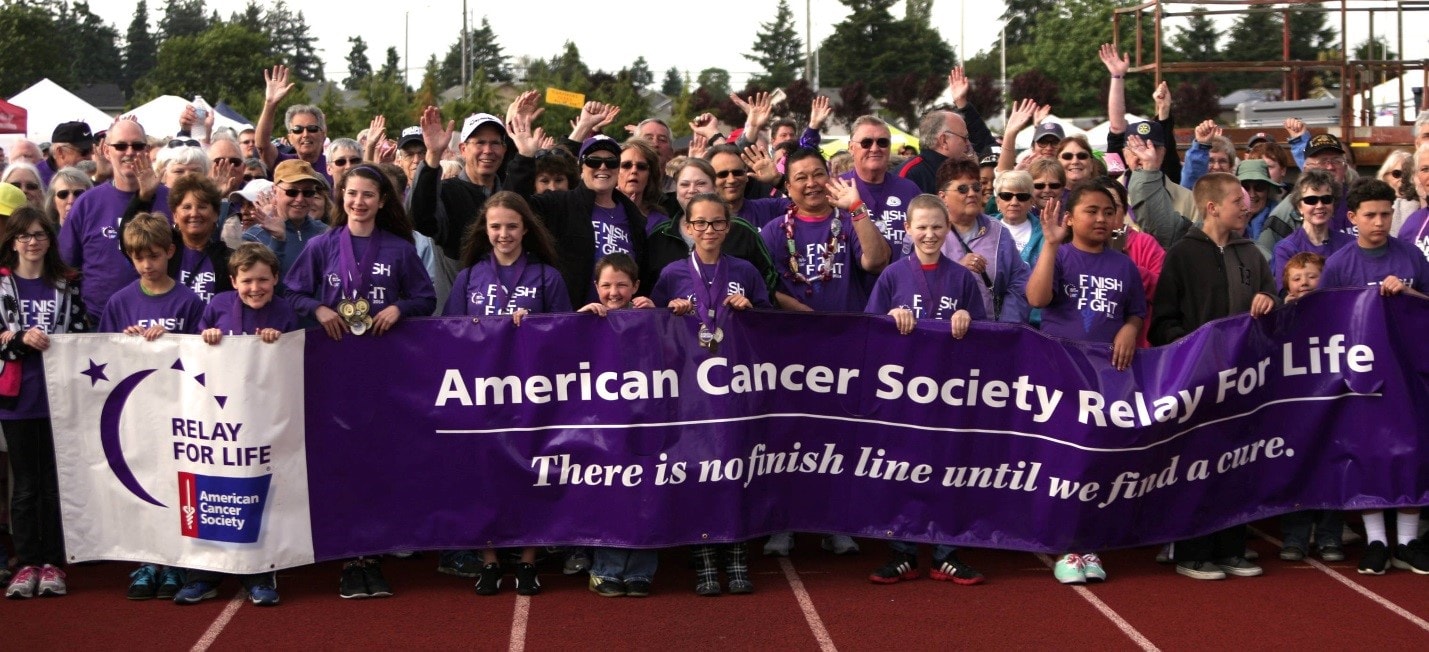 Photo Credit: ACS Relay for Life Facebook page
3. Relay For Life of Saline County (acsevents.org)
Location: Kansas Wesleyan University SAC Patio (100 E Claflin Ave, Salina, KS)
Date & Time: Saturday, June 4th from 11 a.m. to 11 p.m.
The American Cancer Society hosts Relay For Life, a fundraising event to raise donations for and awareness of cancer. As one of the most trusted car dealerships near Kansas City, McCarthy Auto Group is truly honored to be a part of this great cause. Join the fight with us as we race to find a cure for a disease that's taken the lives of far too many people. It's free to attend, and donations are always welcome.
Location: Gardner, KS (Downtown)
Date & Time: June 10th & 11th beginning each night at 5:30 p.m.
Festival on the Trails is an annual two-day event located in Gardner, KS. Family-friendly offerings include a Kids Zone, car show, wagon rides, 3-on-3 basketball tournament, live music, and much more. As a community-conscious business offering professional auto service near Kansas City, McCarthy Auto Group is proud to sponsor this local event. If you're around the Kansas City metro area, come visit us!
Location: John Brown Memorial Park (10th & Main, Osawatomie, KS)
Date & Time: June 15th to June 19th
The John Brown Jamboree is an annual event held in the heart of Osawatomie that includes a carnival, parade, craft station, concert, and more. 2016's theme is "Southern Fried," so bring your lawn chairs, a cooler, and the best southern accent you can wrangle. Visit their Facebook page for updates on times and scheduled shows. Tickets can be purchased at the gate.
Location: Corporate Woods (9001 W 110th St., Overland Park, KS)
Date & Time: June 17th & 18th beginning daily at 5:30 p.m.
The SoJo Summerfest in the Woods will be host to numerous local musicians, restaurants, and breweries over Father's Day weekend. 100% of net proceeds from food and beverage sales will be going to Kansas City-area charities. General admission is free, but donations are always welcomed.
7. Father's Day at the Kansas City Zoo (kansascityzoo.org)
Location: Kansas City Zoo (6800 Zoo Dr., Kansas City, MO)
Date & Time: Sunday, June 19th beginning at 8 a.m.
Dads all over Kansas City can appreciate free things! On Father's Day, the KC Zoo is offering complimentary entry into their facility for all proud papas. Free hot dogs are also on the table. Bring the family for an afternoon full of furry adventures. Tickets can be purchased online or at the Zoo's entrance.


?Photo credit: Art of the Car Concours Facebook page
Location: Kansas City Art Institute (4415 Warwick Blvd., Kansas City, MO)
Date & Time: Sunday, June 26th, from 10 a.m. to 4 p.m.
Benefitting the KC Art Institute's scholarship fund, the Car Concours gala will feature more than 200 classic, vintage, and one-of-a-kind cars, trucks, motorcycles, race cars, and pedal cars. If you purchase tickets online, you'll even be entered into a random drawing to win a free trip to Pebble Beach! Check it out.
Location: Starlight Theatre (4600 Starlight Rd, Kansas City, MO)
Date & Time: Sunday, July 24th, beginning at 7 p.m.
If you're hungry like a wolf for 80s tunes, you'll be excited to know that English-born pop band Duran Duran is coming to the Starlight Theater in KC. Don't miss the music you grew up on! Grab your tickets here.
Location: National Museum of Toys/Miniatures (5235 Oak St, Kansas City, MO)
Date & Time: All Summer from 10:00 a.m. to 4 p.m. daily except Tuesday
The Pedal to the Metal exhibit at the Museum of Toys/Miniatures proves that good things come in small packages. Bring the family and explore America's automobile history from the perspective of a giant. Admission price for visitors aged 5 and up is only $5. Don't wait; this exhibit ends on Sunday, August 28th.
Attend Summer Events in Style in a New Ride from a McCarthy Dealership
As some of the most respected Kansas City used car dealers, our McCarthy Auto Group locations are privileged to be a part of this great community. Find us at a local event this summer, and be sure to visit your closest McCarthy dealership for the best service and lowest prices on any used and new vehicles.
Sources:
https://www.facebook.com/Royals
https://www.facebook.com/RelayForLife
https://www.facebook.com/FestivalOnTheTrails
http://festivalonthetrails.com/
http://toyandminiaturemuseum.org/
http://kansascity.royals.mlb.com/
https://www.kcstarlight.com/events/event-detail-production/duran-duran
https://www.artofthecarconcours.com/home
https://www.facebook.com/ArtOfCarConcours/
http://www.johnbrownjamboree.com/
https://www.facebook.com/JohnBrownJamboree/
http://www.sojosummerfest.com/