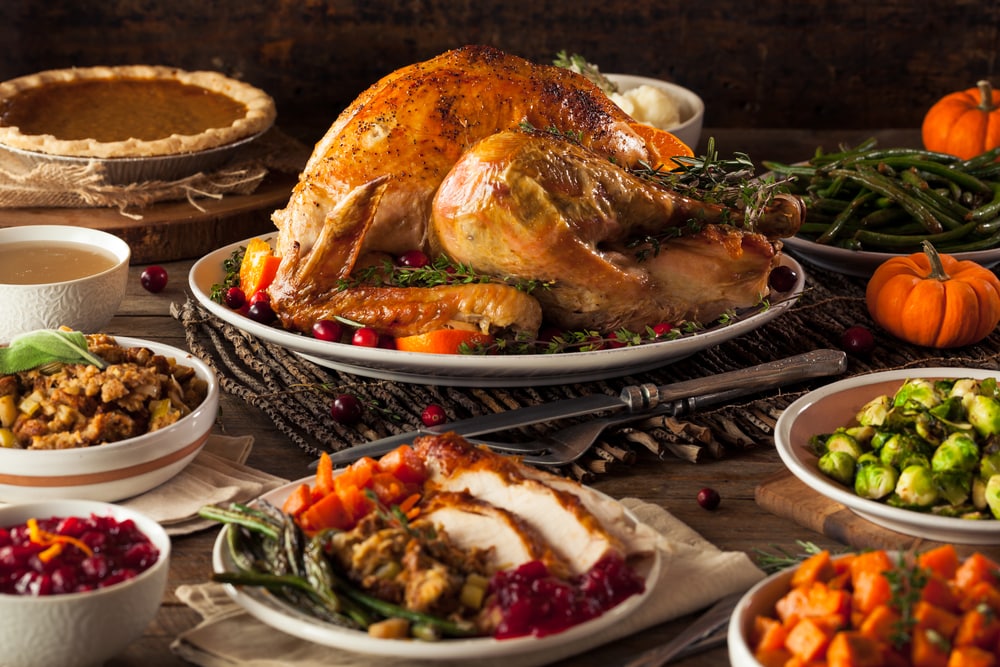 Thanksgiving is a time for family, friends, and food—both freshly made and of the leftover variety. It's basically a tradition to eat turkey-cranberry sandwiches for days (or maybe even weeks) after Thanksgiving. And if you're like many of us at our Kansas City car dealerships, those sandwiches might eventually send your taste buds into a boredom-induced food coma. Flip the switch on your Thanksgiving leftovers this year and try some of these incredible recipes.

BLT Turkey Tacos with Cranberry Salsa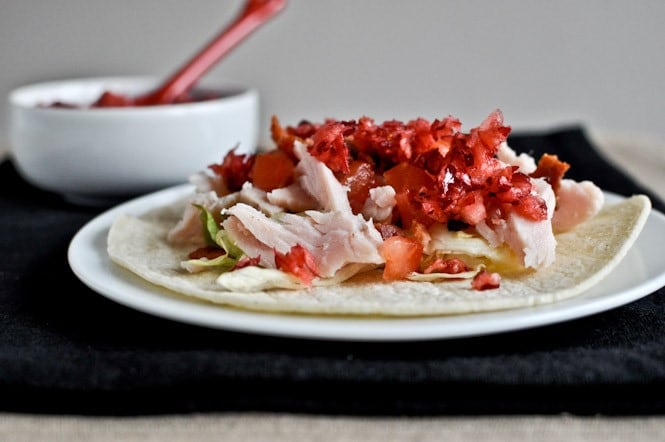 Photo: howsweeteats.com
If you're a baconaholic, here's a recipe that'll have your taste buds singing a salty tune rather than living in a humdrum comatose state. Learn how to turn the classic BLT on its ear at howsweeteats.com.
One-Pot Cheesy Turkey Tamale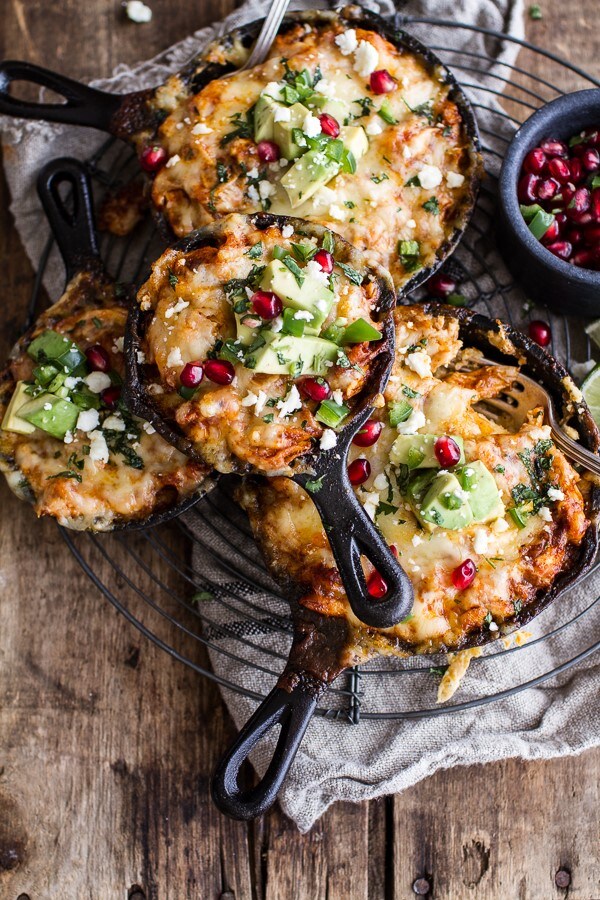 Photo: halfbakedharvest.com
Once you take a bite of this cheesy tamale pie, you'll never again see leftovers in the same light. Don't say we didn't warn you of its deceptive deliciousness. Read this keepsake of a recipe at halfbakedharvest.com.
Quesadillas with Turkey, Cranberry, Ham, and Brie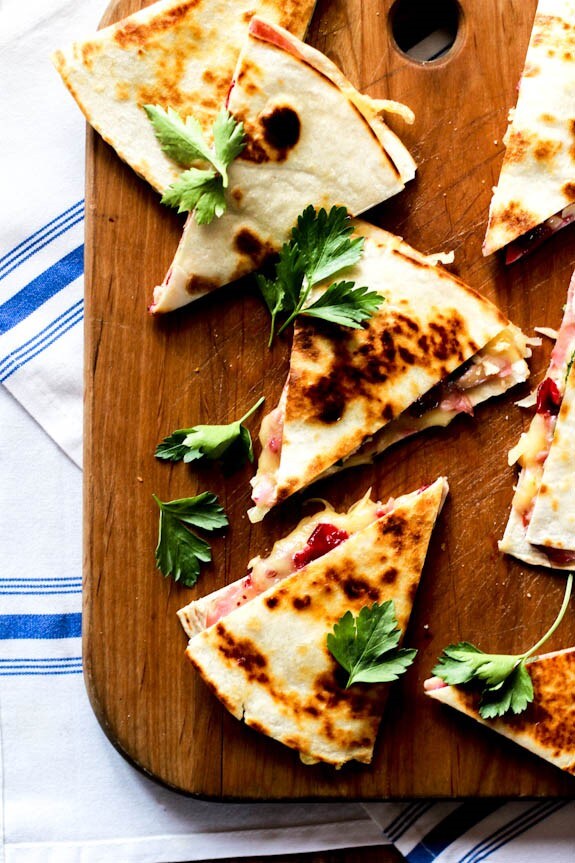 Photo: theclevercarrot.com
Hush. No need to say anymore. You had us at Quesadilla. Print and save this recipe from theclevercarrot.com.
Thanksgiving Leftovers Croque Madame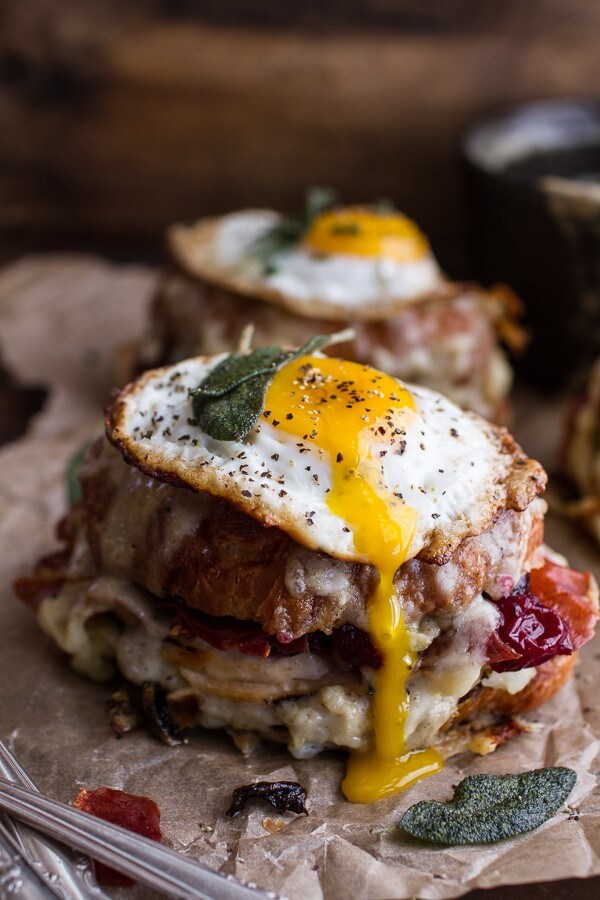 Photo: halfbakedharvest.com
Here's a riddle for you: What accompanies any sandwich and makes it better? A fried egg, of course. Make the most of your Thanksgiving leftovers with this recipe from halfbakedharvest.com.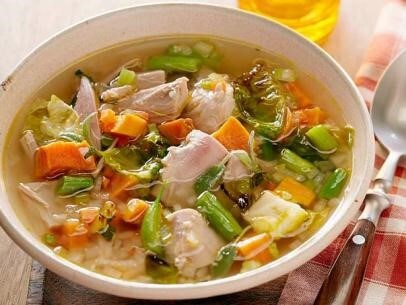 Photo: foodnetwork.com
Potato Polpetti? Trust us—they're delicious and fun for the whole family to make come Friday. Plus, who doesn't love a steamy bowl of soup when fall temperatures are dropping? View the recipe at foodnetwork.com.
Leftover Thanksgiving Turkey Pot Pie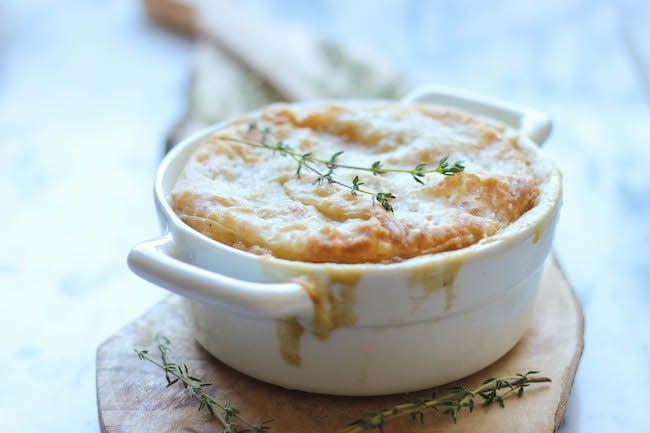 Photo: damndelicious.net
You've had your fair share of sweet pies, so let's change it up a bit with this savory recipe. You might even consider using it for the main course next Thanksgiving (and we wouldn't blame you). Check out the recipe here at damndelicious.net.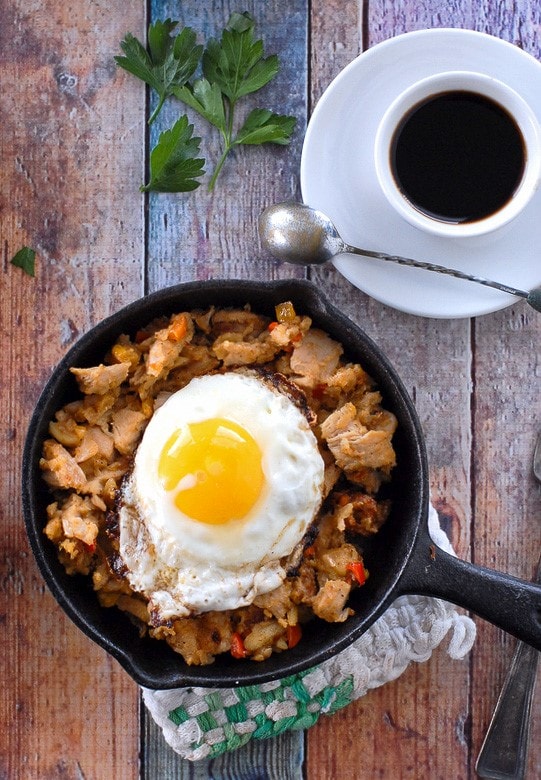 Photo: boulderlocavore.com
Here's another riddle: What can you add to just about any breakfast dish to make it better? A fried egg, of course. (Eggs never get old). Find the recipe at boulderlocavore.com.
Sweet Potato Waffles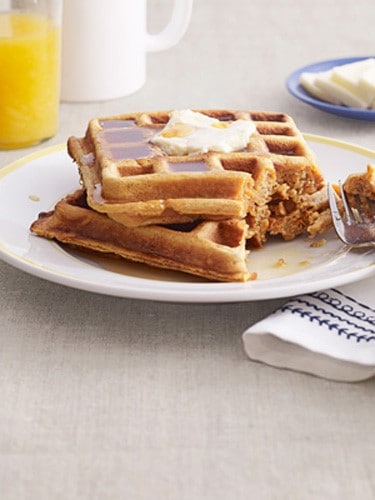 Photo: countryliving.com
A waffle is a beautiful thing to behold, and an even more beautiful thing to devour. If you've got some leftover sweet potatoes or yams, definitely give this a try in the morning. Read the recipe at countryliving.com.
Thanksgiving Leftover Breakfast Sandwich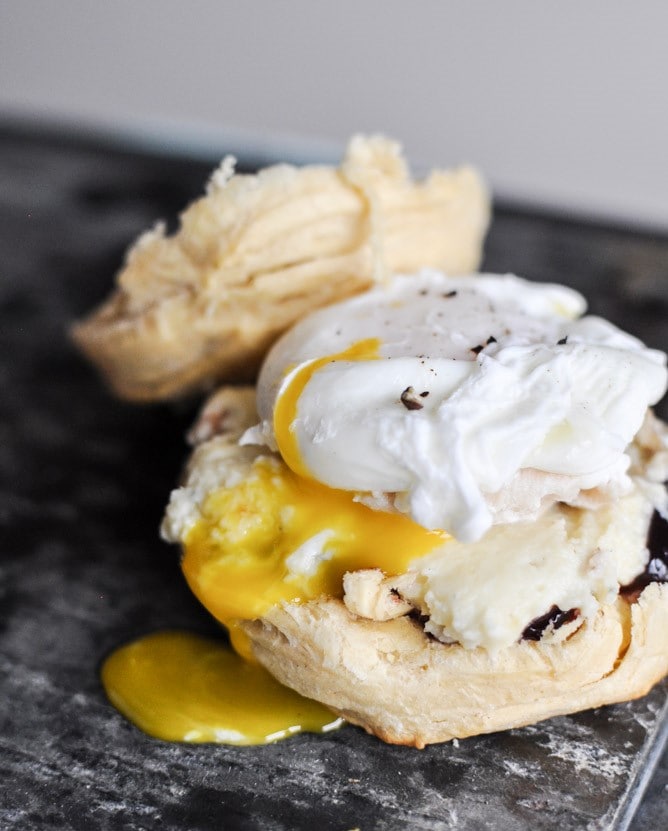 Photo: howsweeteats.com
There's no riddle this time. You can plainly see that this is yet another egg-topped meal. But we didn't want to deprive you of such a simple-to-make and delicious sandwich. Find out how to create this breakfast snack at howseeteats.com.
Leftover Turkey Chili with Cheesy Cornbread Topping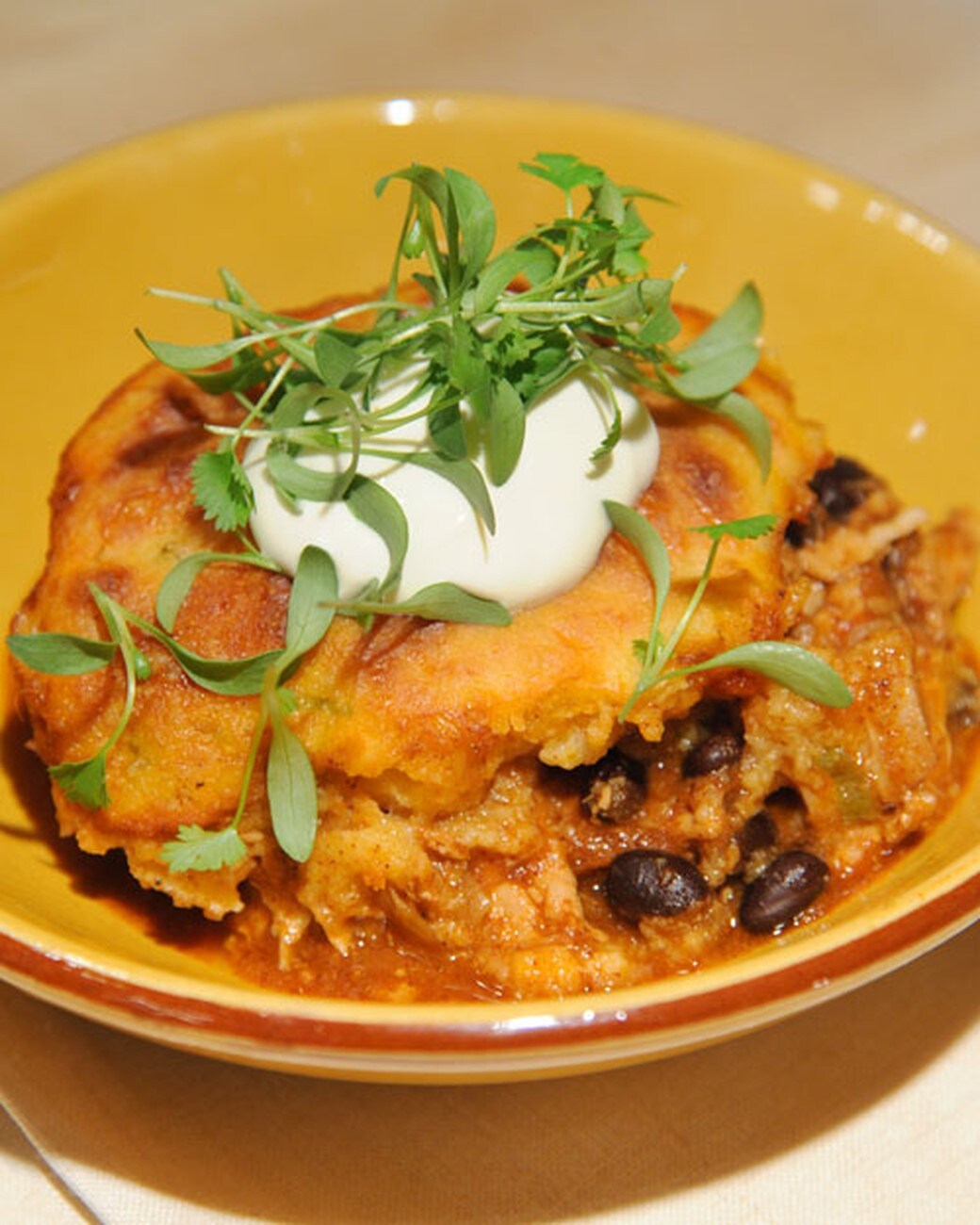 Photo: marthastewart.com
Perhaps we were too quick to give eggs the hands-down award for best accouterment. Cornbread is a viable candidate, especially when it sits atop a bowl of chili. Yum. Read the recipe over at marthastewart.com.
Find a Winning Recipe at McCarthy Auto Group
Turkey and stuffing may make for great leftover Thanksgiving meals, but they won't help you get from point A to point B this winter. If you're in the market for a vehicle, come check out our selection at your nearest McCarthy dealership. We have hundreds of used cars for sale near Kansas City, all of which are priced competitively so that you can make the best of someone else's automotive leftovers. And you won't have to wait until the Friday after Thanksgiving to take advantage of that money-saving recipe.
Serving the entire Kansas City area, we're proud to offer affordably-priced new and used cars, and outstanding auto service and repair. Have a fantastic Thanksgiving!
Sources:
http://www.foodnetwork.com/recipes/michael-chiarello/next-day-turkey-soup-recipe.html
http://damndelicious.net/2013/11/22/leftover-thanksgiving-turkey-pot-pie/
http://www.theclevercarrot.com/2013/11/turkey-cranberry-quesadillas-with-ham-brie/?utm_source=rss&utm_medium=rss&utm_campaign=turkey-cranberry-quesadillas-with-ham-brie
http://www.halfbakedharvest.com/thanksgiving-leftovers-croque-madame/
http://www.howsweeteats.com/2012/11/thanksgiving-leftover-breakfast-sandwiches/
http://www.howsweeteats.com/2011/11/blt-turkey-tacos-with-cranberry-salsa/
http://www.halfbakedharvest.com/one-pot-cheesy-turkey-tamale-pie/
http://boulderlocavore.com/turkey-holiday-hash-the-perfect-holiday-leftovers-recipe/
http://www.countryliving.com/food-drinks/recipes/a3716/sweet-potato-waffles-recipe-clx1111/
http://www.marthastewart.com/348766/leftover-turkey-chili-cheesy-cornbread-topping