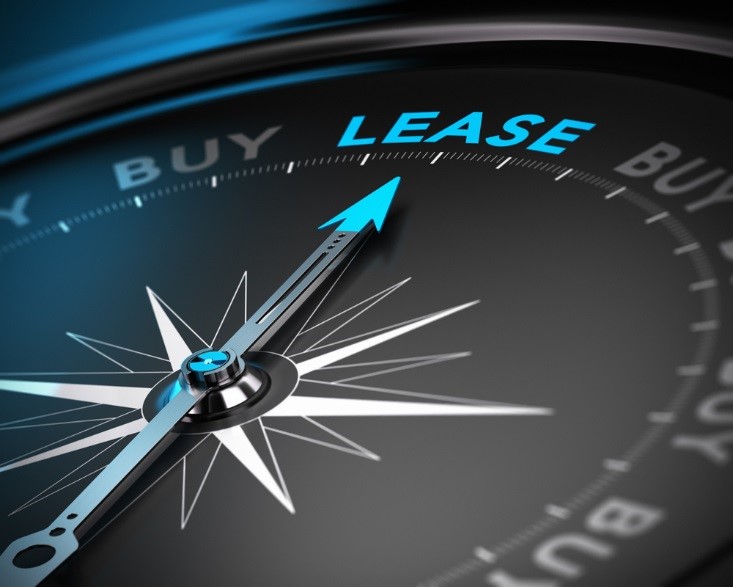 Cost or convenience? Reliability or equity? Own or rent?
These are the questions you should ask yourself when pondering a new vehicle. Buying or leasing a car both have pros and cons, and depending on your lifestyle, personality, and situation, perhaps only one will make sense. Ultimately, buying and leasing are both great options when dealing with reputable car dealers like those within the McCarthy Auto Group. But to get the best of your new set of wheels, make sure you research your options fully before coming to a conclusion. Read our list of pros and cons and prepare to break out your compare-contrast diagrams.
Advantages of Leasing a New Car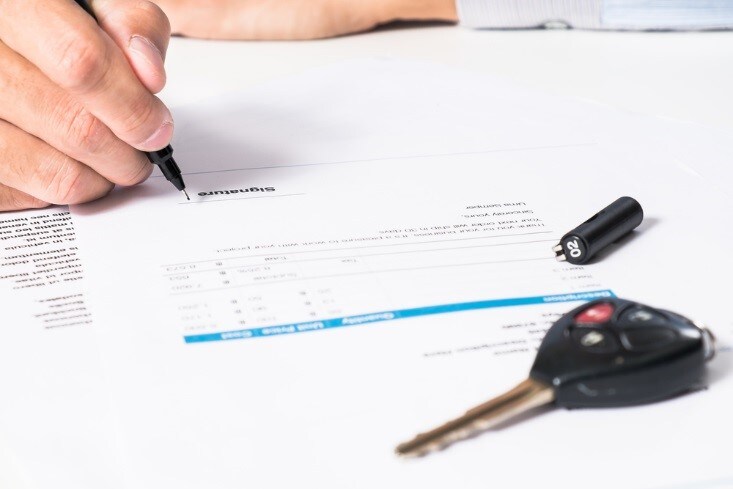 For drivers and car owners who appreciate convenience and expect complete reliability in a car, leasing may be the ideal option. A car lease is similar to an auto loan, but with the following distinctions:
Leasing a new vehicle often comes with lower monthly payments than those required when financing. This is because monthly calculations on a lease are based on a percentage of the vehicle's MSRP, whereas auto loans are based on the total price. You may also have the opportunity to get a superb deal on a lease with no down payment, meaning you'll pay slightly more per month, but have otherwise invested nothing in the vehicle should you get into a collision that auto body repair wouldn't correct.
At the end of your term—typically 36 or 48 months—you can walk away or buy the car at its depreciated value as indicated when you signed the contract. You can also upgrade to a newer model vehicle for a similar if not lower price. Car dealerships like those within the McCarthy Auto Group love to keep customers, so negotiating new car lease terms is certainly on the table.
Business owners can lease a luxury vehicle for less than purchasing one, and can write it off on their taxes each year.
Drivers can upgrade to the newest driver-assistance and safety features every two-to-four years (once their lease contract is up).
During the lease period, you'll have infrequent vehicle repairs except for routine maintenance, such as oil changes and tire rotations.
If you think leasing a new car fits your lifestyle best, check out our lease specials for a great deal on a 2016 or 2017 vehicle in the Kansas City area.
Disadvantages of Leasing a New Car
Every coin has two sides, and a car lease is no different than that quarter in your pocket. Though leasing is an ideal option for millions of car buyers, it has drawbacks that might dissuade potential owners from looking its way.
Leasing is essentially like renting a home or apartment; it is super convenient, but at the end of your contract, you'll be left with no equity—just memories. Unlike renting a house, however, you will have the option to purchase the vehicle at its remaining value once your contract concludes.
If you're the type to take extended road trips, the mileage limitations on a lease—generally 12,000 or 15,000 miles per year—might feel constricting. There's the option to purchase mileage in advance, but it's more likely you'll pay a per-mile overage upon its return to the dealership. For average drivers, these mileage restrictions are rarely encumbering.
Similarly, if you're more likely to give your car its fair share of dings, dents, and scratches, leasing might be the second option behind purchasing. Dealerships will charge excessive wear-and-tear fees at the end of your lease if the vehicle is not returned in good condition.
Terminating a lease early can be difficult, so those who might foresee future financial hardships or a move overseas should consider another alternative.
Other than minor alterations such as bumper stickers adhered to the rear window, a leased vehicle should be returned in the exact condition as it was when loaned. That means no Fast and Furious, after-stock customization allowed.
Continually leasing every three or four years means you'll pay more for auto insurance, though a good driving record will make it more affordable.
While there are certainly cons to leasing a car, it's often a very rewarding decision for most owners. While you don't own the vehicle at the end of the lease contract, you will get the option to but it outright at its depreciated value.
Pros of Buying a New Car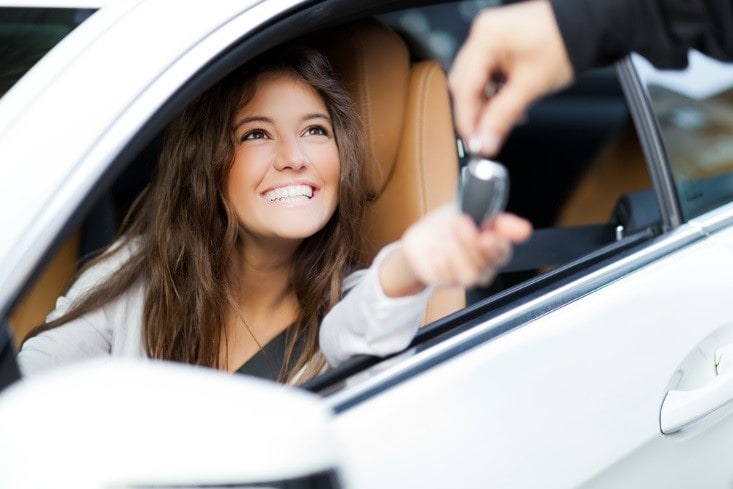 Financing or purchasing a new car is the tried-and-true option for many buyers, as it fits into the traditional American model that praises ownership. If the thought of owning a house sounds more appealing to you than renting, the same will likely hold true with vehicles.
Buying a vehicle means you own each stitch in the fabric and weld in the chassis. You can customize it from fender to bumper—the choice is yours.
Owning your car is more economically sound in the long run, especially if you take care of it. When you're ready for a new one, sell yours or trade it in. Tip: use our trade-in valuation tool for a quick quote!
After your car loan is paid off, you'll be free of that extra monthly expense!
You aren't restricted to annual mileage when buying a car. The road is your oyster.
As the years go on, your auto insurance rates will typically be lower than if you had a newer vehicle. ·
For those who like the idea of taking care of their vehicle and ending their relationship on their own terms, financing a car might be their top choice. If that sounds like you, view our inventory of new cars, trucks, SUVs, and minivans online.
Cons of Buying a New Car
That new car of yours will look like a wise decision years down the line—if you can endure the first few years of extra expenses. Other reasons you may avoid buying a new car include the following:
Most new cars will require you to pay a high down payment (20% to 30% of the total value, typically).
Monthly payments are frequently greater than those on a leased vehicle.
You're responsible for all repairs once your warranty expires, which also means you're responsible for how much equity you'll earn.
That said, you won't know for certain its future value. If your model takes a sharp decline in value over the years, you could be left with very little equity, if not entirely upside-down.
You'll have to be on the other side of the negotiating table once it's time to trade or sell your car.
When considering the pros and cons of buying vs. leasing a new car, anticipate how your finances will be within the first six years. If you can manage based on those projections, owning a set of wheels might be your best option.
Answer Me! Should I Buy or Lease a Car?
The nutshell-response is this: There's no one-size-fits-all response because you are unique. We know that's not what you want to hear, but you have to consider all the variables before deciding on leasing or buying.
Are you financially able to pay more in the short-term? Do you enjoy sliding under your car to change its oil? Are you happy to be both seller and buyer? If so, buying a new car might make more sense (cents?).
Do you despise making car repairs or finding a reliable mechanic or auto service center (Note: the McCarthy service centers and body shops around Kansas City can help with this problem) that won't pinch every penny out of your wallet? Does that new-car smell influence your decision? Are you stable financially and geographically? If you answered yes, then welcome aboard, new car lessee!
Either way, with whichever choice, you'll find a great value at any of our new car dealerships near Kansas City. Just locate and visit one of our showrooms and we'll help you make a decision. With numerous locations throughout MO and KS, we at McCarthy Auto Group have an extensive assortment of new vehicles for sale and lease, including 2016 and 2017 models from Buick, Chevy, GMC, Hyundai, Nissan, Toyota, and more! Locate your nearest McCarthy new and used car dealership near Kansas City to schedule a test drive or discuss your financing options.
Sources:
http://www.edmunds.com/car-leasing/should-you-lease-or-buy-your-car.html
http://usnews.rankingsandreviews.com/cars-trucks/Buying_vs_Leasing/
http://www.investopedia.com/articles/pf/05/042105.asp