After winning an astonishing 12 games last season, the Kansas City Chiefs are right on the cusp of pro football's elite. But with a renewed Raiders squad sitting near the top of their division, as well as potentially resurgent teams in the Chargers and Broncos not far behind, our hometown heroes are going to have an arduous road to the playoffs. Still, win or lose, our Kansas City auto dealership is proud to cheer on our hometown team. Here's what you can expect from the Chiefs this 2017-2018 football season.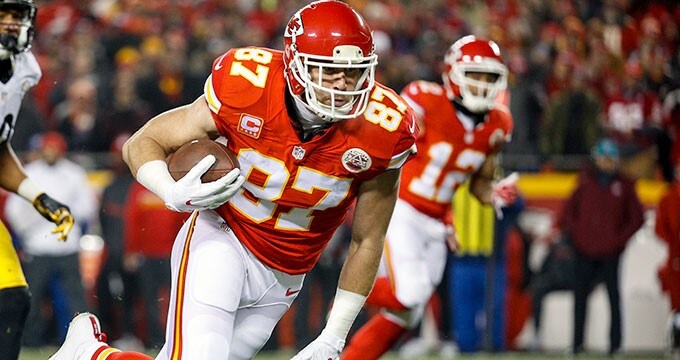 Photo: chiefs.com
The Chiefs' 5 Biggest Challenges
· Week 1 @ New England Patriots – A 41-14 drubbing of the Patriots in 2014 seems like forever ago, but the Chiefs have the pieces to pull a repeat when they march into Tom Brady's house on Thursday, September 7th. The reigning champs should get a heavy dose of rising star Tyreek Hill during this first showdown, and we wouldn't be surprised to see Goliath fall.


· Week 6 vs. Pittsburgh Steelers – October 15th will begin a difficult 4-game slate for the Chiefs. With one of the most talented offenses around, the Steelers are looking to run away with the AFC North title this season. KC's top-ranked defense might have something to say about that, however. Make sure to get tickets and plan to tailgate at Arrowhead Stadium for this afternoon game.


· Week 7 @ Oakland Raiders – The Chiefs' first trip to O.co Coliseum should be one for the record books. Raiders QB Derek Carr, fresh off his immense contract extension, will be ready to re-establish his dominance after an injury kicked him out of last season's playoffs. If our Chiefs can win one in Oakland on a short week, they'll be well on their way to sweeping the AFC West.


· Week 9 @ Dallas Cowboys – After securing a 13-3 record in last year's regular season, the Cowboys couldn't get it done in the playoffs—and they'll be looking for redemption all year long. Can big-time defensive playmakers Houston and Berry give Dallas's Prescott and Ezekiel Elliott fits? You bet.


· Week 17 @ Denver Broncos – When our Andy Reid-coached club heads to Denver in week 17, it might be for all the marbles. Should fortune fall in the Chiefs' favor, they'll be playing for a first seed in the AFC, and a strong offensive showing against the stout Broncos defense could very well give their morale a boost heading into the postseason.
To review the Chiefs' entire regular season schedule, click here.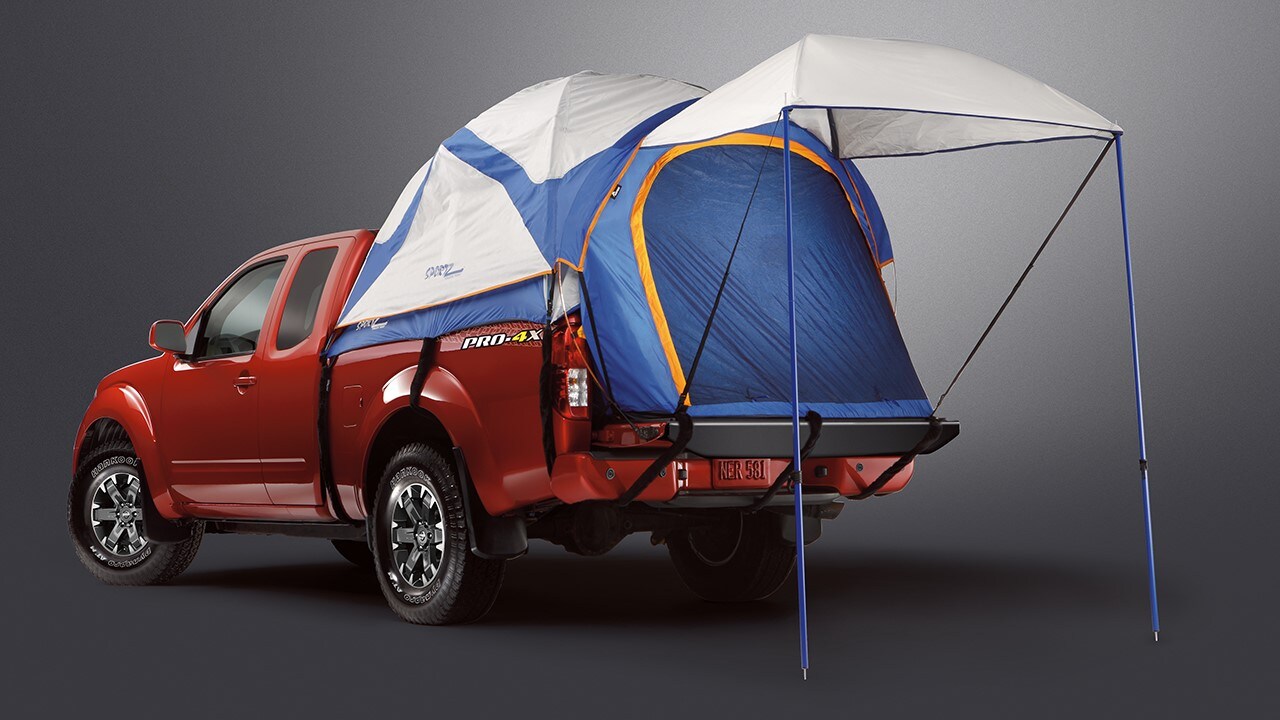 Nissan Frontier's Tailgating Expertise – Photo: nissanusa.com
Best Kansas City Chiefs Tailgating Games
Aside from a Week 6 battle against the Steelers, what other games are perfect for tailgating?
· Week 2 vs. Philadelphia Eagles – It's the year's first home game—enough said.


· Week 8 vs. Denver Broncos – The first of two meetings will occur on October 30th, and it should be a "spooktacular" tailgating opportunity. Load up your Chevy Silverado or Toyota Tacoma with all the essentials—grill, tent, beverages, funny sign—and set up shop at Arrowhead Stadium for this Monday night thriller. Rumor has it that the winner gets to take the loser's Halloween candy.


· Week 14 vs. Oakland Raiders – The Raiders haven't notched a "W" in Kansas City since 2012, and that streak should continue when these two rivals meet on December 10th. It should be chilly enough by then, so pack some spare blankets if you plan on watching the Chiefs dismantle the Raiders on our home field.
Projected 2017-2018 Record
Although we may just be a premier group of car dealerships near Kansas City, we like to dabble in sports prognostication from time to time. With many winnable games on the schedule, the Chiefs could be sitting pretty again this year with a 12-4 record. All that's required is laser focus on getting the job done right—something that none of our Kansas City car dealers have trouble with.
If you're ready to greet the football season and our new Chiefs team with open arms, start by leasing or buying a brand-new truck. With options like the Silverado, Tacoma, Nissan Titan, and many other new vehicles and used cars available at our McCarthy Auto Group dealerships, finding your next tailgating companion is as simple as kicking an extra point. Locate your closest KC car dealership to schedule a test drive before the 2017-2018 season begins!
Sources & Photos:
http://www.chiefs.com/schedule-and-events/season-schedule.html
https://www.nissanusa.com/trucks/frontier