Now that the snow has melted and garage sales have started, your summer is probably getting to be pretty full. Not so fast—if your momma taught you well enough, you'll know that there's always time for music! So tap, swipe or click over to your calendar app, crack your knuckles, and prepare to make room for these fantastic Kansas City concerts.



Photo: boulevardia.com
Boulevardia (June 16th-17th)
Can you name another festival that's as uniquely eclectic and fun as Kansas City's Boulevardia? We can't. With heaps of craft beers on tap, local artisan goods, tasty food, and a great lineup of music, Boulevardia is a KC gem. This year, it moves over to the charming Stockyards District, but the two-day festival won't lose any of its natural excitement thanks to performances by artists like George Clinton and the Parliament-Funkadelic, Guster, and The Joy Formidable. Tickets are on sale now at boulevardia.com and can be purchased for a very reasonable $20.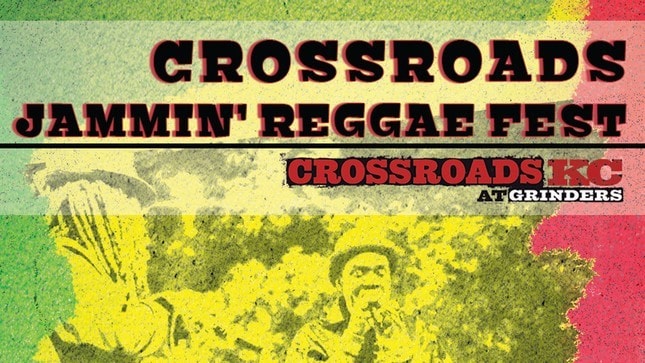 Photo: crossroadskc.com
Crossroads Jammin' Reggae Fest 2017 (June 24th)
This year's annual Crossroads Jammin' Reggae Fest has it all. There's Jon Wayne and The Pain, a trio whose sound is a mix between jam-band rock, EDM, and reggae. The quartet of 77 Jefferson will also take to the CrossroadsKC stage, as will the dynamic Ras Neville & The Kingstonians. And let's not forget other acts like The Wailing Souls, Sister Carol, and The Itals! Grab your tickets to this Saturday festival by visiting the CrossroadsKC website.
OneRepublic w/ Fitz & The Tantrums (July 7th)
At one point, OneRepublic was the music industry's biggest question mark. Were they legit or another boy band? A decade later and they're headlining a major nationwide tour with a stop in Kansas City, so I guess we know the answer. If you're into the pop quintet from Colorado or the up-and-coming Fitz & The Tantrums, now's your chance to catch their performances. Buy your tickets online, and enjoy a little post-Independence Day vacation.


Photo: kcstarlight.com
Steve Miller Band & Peter Frampton (July 19th)
Face it: You'll never be as cool as Steve Miller or Peter Frampton. But that's okay because you can still bask in their magnificence when they come to Kansas City this July. Head to the Starlight Theater's site to purchase tickets. Who knows? Perhaps some of their brilliance will rub off on you. Odder things have happened.
Bruno Mars (August 9th)
He's been on the cover of magazines, won Grammys, and performed not once, but twice at the Big Pigskin Game. Now he brings his best-selling talents to KC's own Sprint Center on August 9th—and we know you'll be there. Take to the interwebz and order your tickets before they are sold out!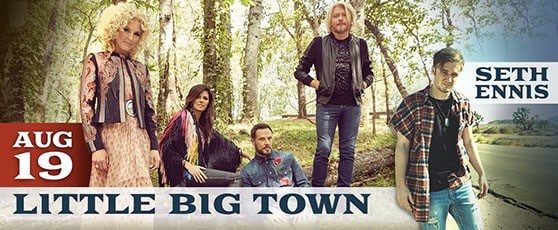 Photo: mostatefair.com
Little Big Town (August 19th)
Have you heard of the Missouri State Fair? Well, it's a "little" event that brings in only a few hundred thousand visitors each year. No big deal. But for 2017, you may want to venture over to the "town" of Sedalia, MO, and watch one of the biggest country groups in the world: Little Big Town. Coming all the way from Tennessee, Little Big Town will be performing on the "big" stage on August 19th, just before the fair closes down for the year. Search for tickets online, and be on the lookout for local deals as we get closer to August.
The Sweet Sounds of Savings at McCarthy
Music is a universal language, but the same can be said about the money-saving car specials offered by our Kansas City auto dealerships! At McCarthy Auto Group, our dealers can find you amazing offers on everything from Buick and Chevrolet models to Toyota, Hyundai, and Nissan vehicles. If you're heading into summer without a reliable vehicle, break free from your automotive mediocrity by driving into one of our dealerships near Kansas City, and discover your next set of wheels. We have new and used car dealership locations all over the Missouri and Kansas area, including Blue Springs, Olathe, Marshall, Lee's Summit, Overland Park, and Sedalia.
Sources & Photos:
http://crossroadskc.com/shows/06-24-17-crossroads-jammin-reggae-fest/
http://www.sprintcenter.com/events/detail/onerepublic
https://www.kcstarlight.com/events/event-detail-production/steve-miller-band
http://www.sprintcenter.com/events/detail/bruno-mars-1
http://www.littlebigtown.com/tour
http://www.mostatefair.com/