The summer season has come to a close and the changing weather is paving the way for a very eventful fall and winter here in KC. This new season brings a change of food and an abundance of holidays that are always a good excuse to take a family vacation. Here are several exciting Kansas City events for you to check out for 2017!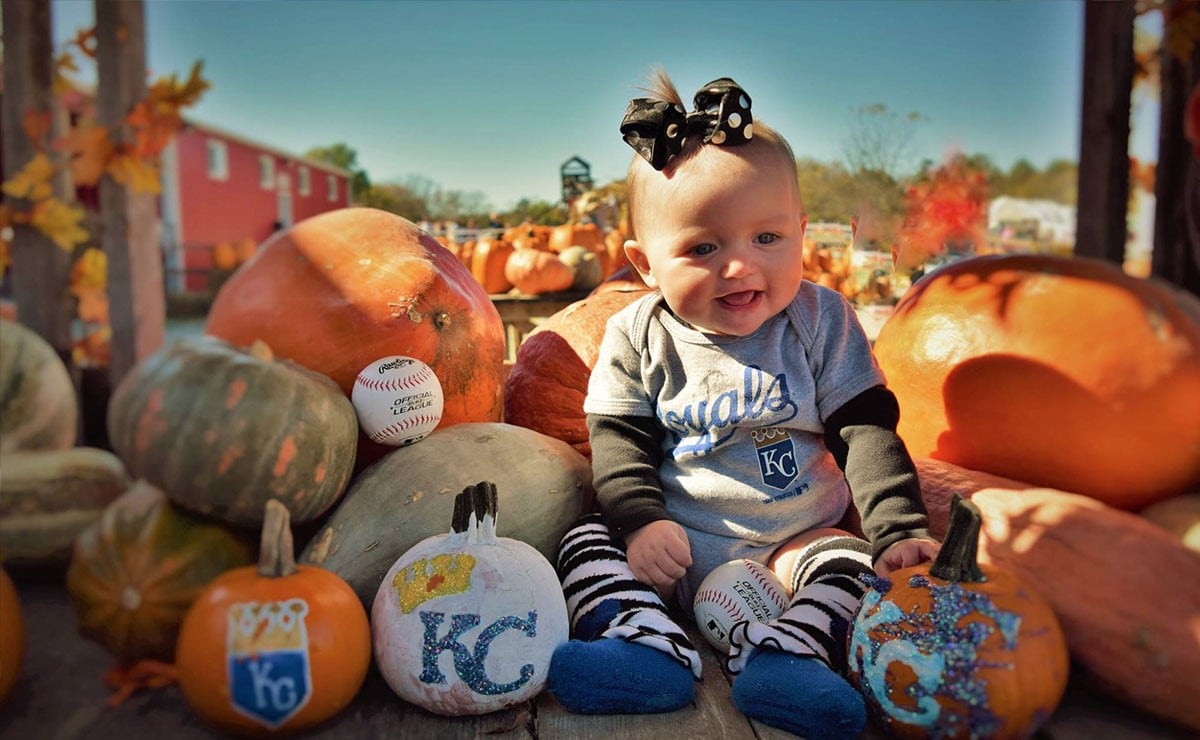 Photo: faulknersranch.com

1) Faulkner's Ranch (Kansas City, MO)
Faulkner's Ranch is conveniently located in Kansas City and celebrates pumpkin season with hayrides, a petting farm barn, delicious food, and lovely pumpkins (of course)! This local farm is open through October 31, 2017, so be sure and grab your perfect Jack-o-Lantern canvas before the fields are emptied of their gourds. Adult admission is between $5 and $9, but children 2 and under are free.
2) Carolyn's Country Cousins Pumpkin Patch (Liberty, MO)
Carolyn's Country Cousins Pumpkin Patch is located approximately 15 minutes from Downtown Kansas City and is open seven days a week through October 31, 2017. In addition to picking out a pumpkin, attendees can also ride the Country Carousel, check out the Machinery Museum Row, explore the Giant Bale Maze, and eat some scrumptious food. Ticket prices vary, though children 2 and under are always free. Discount coupons are available at local Hy-Vee stores, and there is also a military discount available.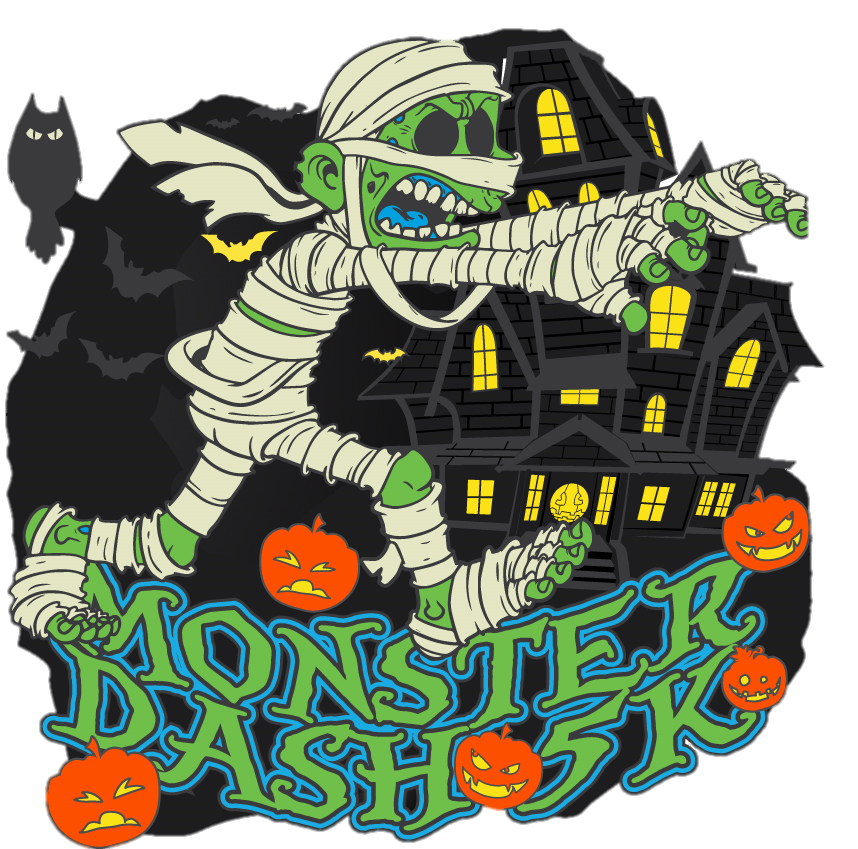 Photo: kcmonsterdash.com

3) Monster Dash 5k and Lil Monsters Fun Run (Kansas City)

This fun family event will be held on October 28th in Downtown Kansas City. The Lil Monsters Kids Run starts at 6:30 pm and the 5k begins at 7:00 pm. Costumes are encouraged, and awards for the best outfits will be handed out in addition to race trophies. Make sure to register ahead of time for the best price and to secure your spot.
4) Cartoberfest (Kansas City, MO)
Cars, food, and music! This auto show will take place on October 28th from 9:00 am to 1:00 pm. Wear your Halloween costume—heck, dress your car up, too—and have a blast. Votes will be taken for the favorite car on display, and with over 50 spots open, you can reserve a place for your car in the lineup. Contact the event coordinators at clubs.hemmings.com for more info.
5) Wicked Wine Walk (Power and Light District in Kansas City, MO)
Tickets for this event, which takes place on November 4th, are $30 per person ($50 VIP tickets are also available) and include a souvenir glass, wine tasting, and a small plate at each of the seven participating venues. General admission begins at 3:00 pm and attendees must be 21 years of age or older to participate in the festivities.
6) National World War I Museum and Memorial (Kansas City, MO)
From November 10-12, the National World War I Museum and Memorial will be celebrating Veterans Day with discount admission and special activities all weekend. On Saturday, November 11, the official Veterans Day Ceremony will take place with dignitaries including Rep. Emanuel Cleaver, Kansas City Mayor Sly James, and keynote speaker Major General Maria R. Gervais. Honor those who served and enjoy the history of our great country on this special day.

7) Mayor's Christmas Tree Lighting Ceremony (Kansas City, MO)
At 5:30 pm on November 24, the Mayor's Christmas Tree Lighting Ceremony will take place. Where else can you watch a 100-foot-tall pine tree become the focal point of an entire Winter Wonderland? Additional exhibitions and activities typically start earlier in the day. There is no admission fee for this event so bring the entire family!
8) Missouri Town 1855: A Christmas Celebration (Lee's Summit, MO)
From 9:00 am to 4:30 pm on December 9, you can step back in time and ring in the holiday at this living history museum. Warm yourself by the hearth fire, eat delicious food, and drink some hot cider while music from the era resonates. Belsnickel will even make an appearance and reward children with either candy or a lump of coal (please be candy).
As one of the leading groups of Kansas City auto dealerships, we are proud to help you plan your fall and winter events. Hopefully, you've got a few ideas now that the leaves are changing colors. If you need a hand getting to any of these fun fall activities, be sure and visit one of our car dealers near Kansas City to find an incredible deal on a used car or new Chevrolet, Buick, Toyota, Hyundai, or Nissan! We have amazing vehicle specials just in time for the season, so come find your ideal holiday gift at McCarthy Auto Group.
Find your closest McCarthy auto dealership near Kansas City for contact information or to schedule a test drive.
Sources & Photos:
https://www.faulknersranch.com/pumpkin-season/
https://carolynscountrycousins.com/
http://www.kcmonsterdash.com/
http://clubs.hemmings.com/acckc/EventFinder.htm
http://www.powerandlightdistrict.com/index.cfm
https://www.ticketfly.com/purchase/event/1550605
https://www.theworldwar.org/
https://www.theworldwar.org/veteransday
https://www.crowncenter.com/Event-List/lighting-ceremony
http://www.makeyourdayhere.com/Calendar.aspx
https://www.360kc.com/events
https://www.hy-vee.com/